Supra Philippines is pleased to announce the release of The Ellington. Erik Ellington is a American professional skateboarder and co-owner of skateboard brand, Deathwish. Ellington joined the Supra footwear company in 2005 and, since that the time, the company has released six different Ellington "signature" skate shoes.
http://www.youtube.com/watch?v=2UhdjSDRobU
"What sets it apart," Erik Ellington said about his sixth signature shoe from SUPRA, "is if you walk into a store today, pretty much every shoe looks like a slip-on. [The Ellington] has that feeling of being simple, but at the same time it's got a lot more technical features."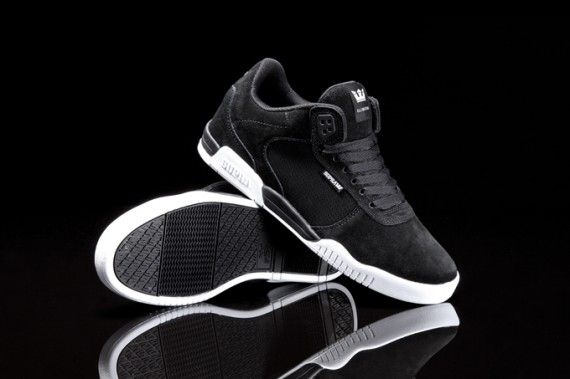 The technical features of the Ellington begin with the lightweight, full length SUPRAFOAM midsole that is thicker in the heel for impact protection and thinner at the toe for better board feel. It rests upon a rubber outsole with sidewalls in the toe and ollie area. The mid top collar, as well as the molded, internal ankle pods provide support and a snug, comfortable fit while retaining movement. A SUPRAFOAM footbed, with mesh sock liner, gives comfort and impact protection. The herring bone pattern in the sole's high friction areas supplies superior grip.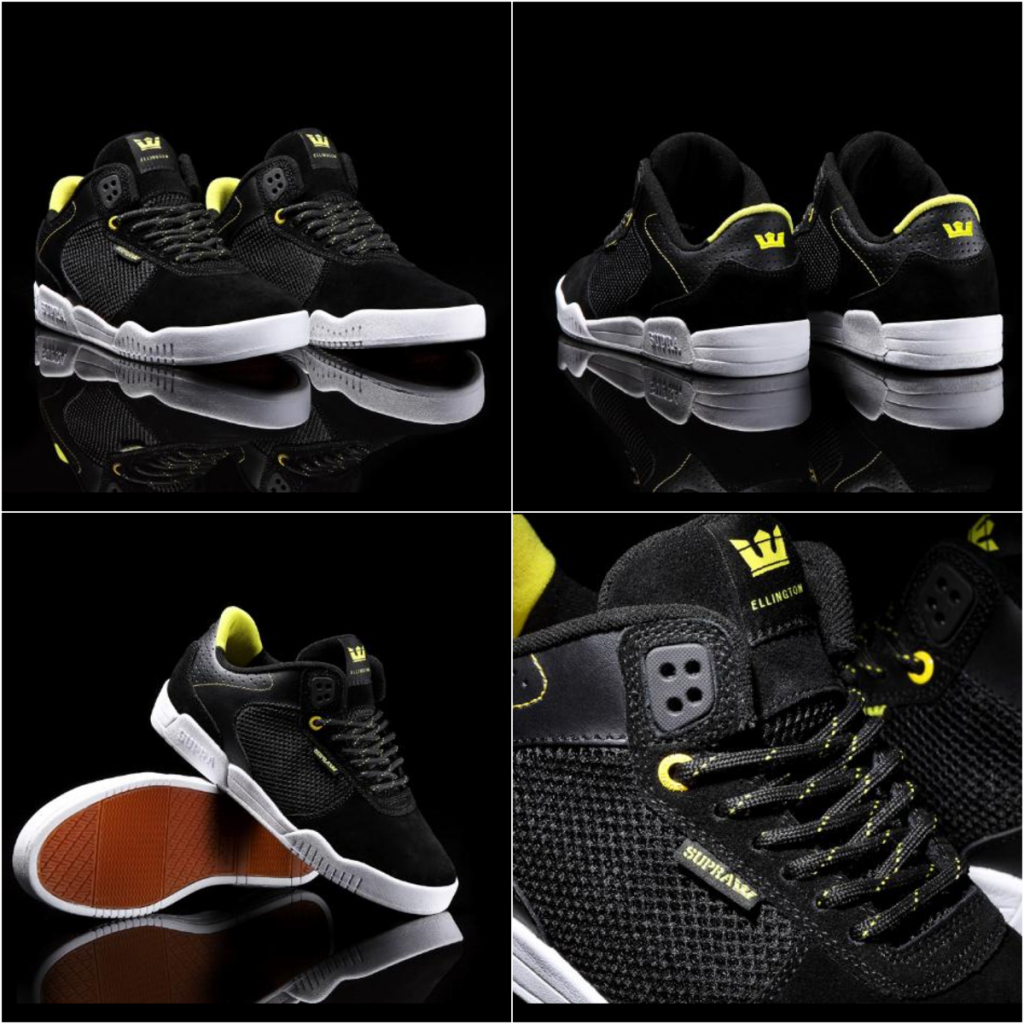 "I think when you first pick it up," Erik said, "your first thought is going to be, it's a mid top, but it's super light. And that's always good. Because you put on a light shoe and you feel like you've got more pop. But aside from it being light, and that it looks good, is that when you put it on it's broken in right away. I think that's really important."
When asked to talk more about the final design of the shoe, Erik said, "I think a shoe like this, you can throw it on, and it transcends any style. The clean toe makes it feel like a slip-on to me, but at the same time it's not as punishing on your feet as a vulcanized shoe. It's a good-looking shoe. And when I put something like that on, it makes me have a better day. If you feel good, you're going to skate good, everything's going to be good. It's one of those shoes that makes you feel better."
"I think this shoe is a good combination of something that is functional, and it protects your feet, and it looks good," Erik said. "I tried to incorporate all those things and I think we came out with a really good shoe. I've been with SUPRA since the beginning, in 2006, and I'm stoked to release my sixth shoe, the SUPRA Ellington."
The Ellington is available at Urban Athletics Greenbelt 3 & Caliz Skateshop (https://www.facebook.com/IMAliceSkateshoppe)
About Supra:
Founded in 2006, Supra has quickly emerged as one of the leading independent footwear brands globally. Supra is recognized around the world for its groundbreaking silhouettes, unique combination of materials and dynamic color stories. Originally born from southern California skateboard culture, Supra has been able to remain firmly committed to its roots while simultaneously branching out to offer compelling and functional products to a much broader international audience.
SUPRA FOOTWEAR can be found in the following stores:
GRIND Nuvali
Geek Skate Shop
Center of Gravity Centris
Center of Gravity Fort
Urban Athletics Greenbelt 3
Bratpack Greenbelt 5
Bratpack Gateway
Bratpack One Archer's
Bratpack Robinson's Ermita
Bratpack Centrio Cagayan de Oro
Bratpack Abreeza
Res-Toe-Run Trinoma
Res-Toe-Run Glorietta 4
Res-Toe-Run Ayala Cebu
Res-Toe-Run Centrio Cagayan de Oro
Res-Toe-Run Magnolia
Shoe Salon stores
Visit www.suprafootwear.com
Like Supra Footwear Philippines on Facebook, facebook.com/suprafootwearphilippines