Press Release:
8 May 2013, Bali-Indonesia: The Asian Surfing Championships is delighted to announce that the 4-star ASC sanctioned West Java Surfing Championship 2013 will be held in Cimaja, West Java (province of Sukabumi) from May 31-June 3rd.
The seaside town of Cimaja boasts arguably one of the most consistent and quality right-hand cobblestone point breaks in Java, and is one of the favorite stops on the tour for Asia's pro surfers who look forward to competing on this wave that offers up great potential for a variety of maneuvers.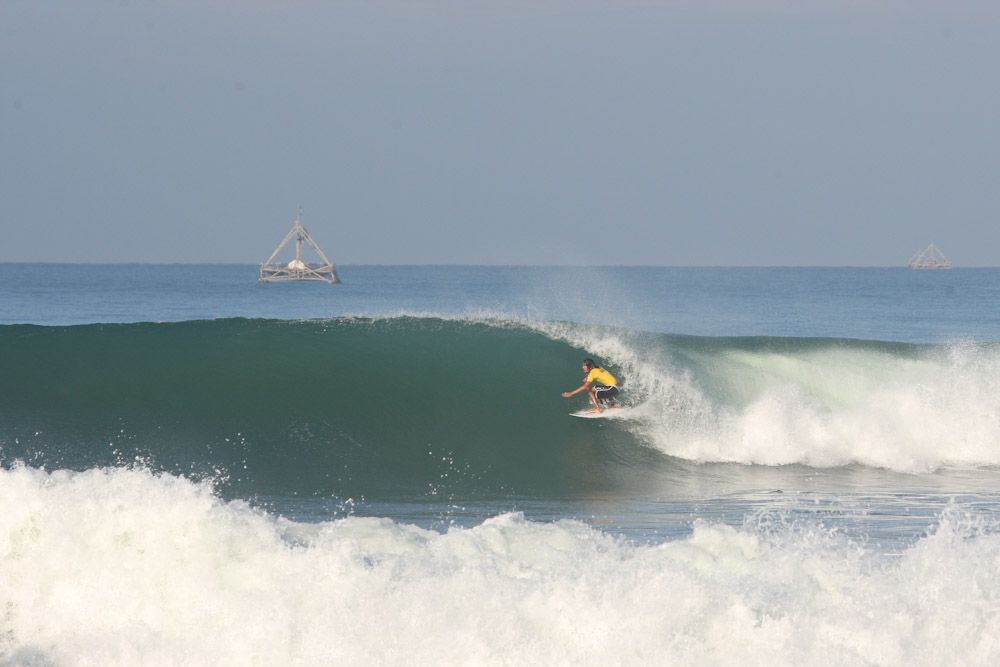 Perfect cover up at Cimaja.
Bali's Lee Wilson, a two-time Indonesian Surfing Champion (2007 and 2009) has won the last two competitions at Cimaja (Quiksilver Open 2011 and 2012) and is looking forward to making it three in a row. "I love this wave," says Wilson. "It's an open face wave that moves kind of slow, perfect for carves, but does have barrel sections and is good for airs too. I always look forward to competing at Cimaja, it's a fun place and a great wave." When asked what he feels has been the key to his success at Cimaja he replied, "I don't know, I just get lucky there!"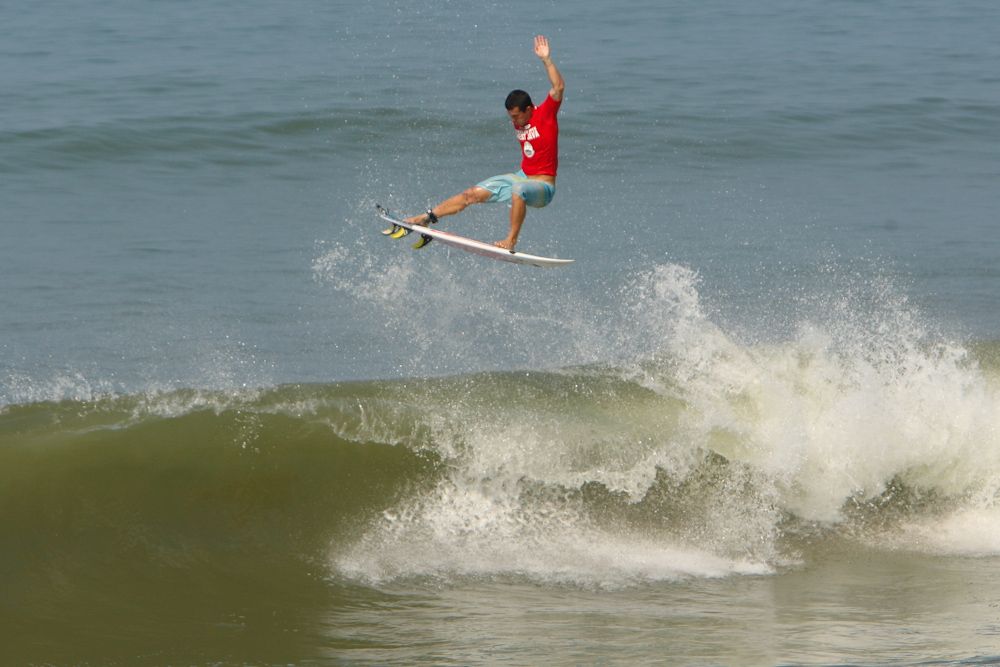 Big aerial by Lee Wilson.
Cimaja is also the hometown of 2008 Indonesian Surfing Champion Dede Suryana, who won the West Java Open in 2010 in front of his hometown fans, as well as home to up and coming brothers Sandi Selamat and Andre Julian who also compete on the ASC and ISC tours.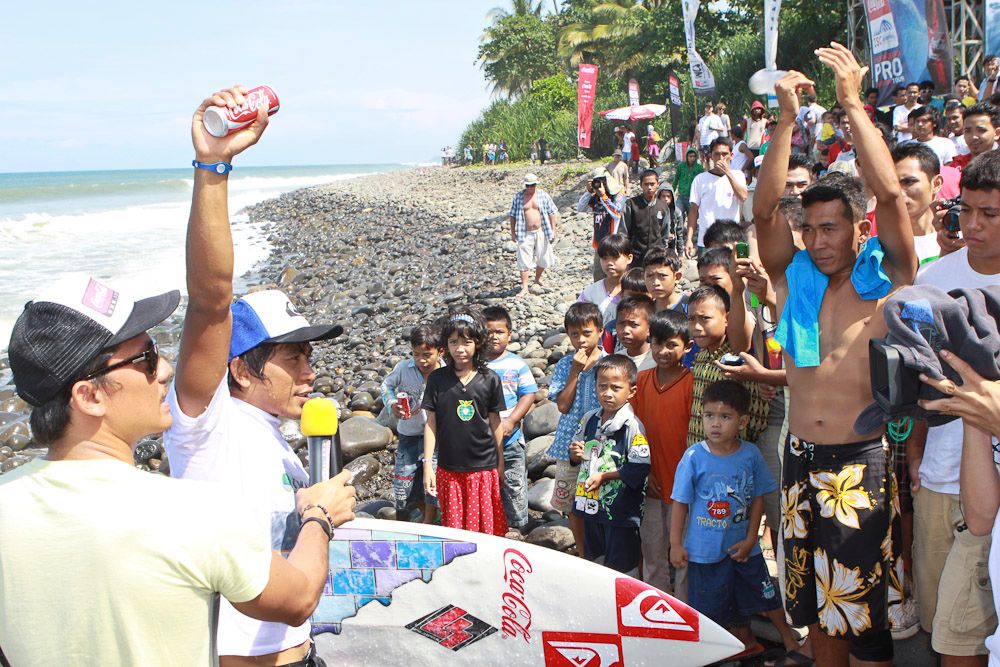 Dede Suryaya cheered by the locals and surfing fans.
With Rp. 25 million ($2,500 USD) total prize money up for grabs in the 4 star Men's Open Division, Rp. 9 million ($900 USD) for the 1 star Women's Division, and Rp. 9 million ($900 USD) in the 1 star Longboard Division, together with valuable ASC/ISC championships to be gained, the West Java Surfing Championship 2013 event is sure to provide great entertainment for surfing fans as well as exciting competition for Asia's best professional surfers from Taiwan, Thailand, Malaysia, the Philippines, Indonesia and more.
To register for the event and for more information, please contact:
Cimaja:
Diki Zulfikar
Tel : 08129585606
Email  : [email protected]
Bali:
Nadia Masruron – ASC Tour Operational
Tel: +6281338408015
Email: [email protected]asiansurfingtour.com
The West Java Surfing Championship 2013 is sponsored by the West Java Tourism Department and supported by the Augusta Hotel and Restaurant, Desa Resort and Spa, Mantra Kitchen and Bar, +62, TP3TP, the Province of Sukabumi, SSA (Sukabumi Surfing Association) and Tourism Indonesia, with media partners Fitness for Men, FHM, TRAX, Thai Surfrider, Lines, Surfersvillage.com, Surftime, MyLifeOnBoard.net, Baliwaves.com, Balibelly.tv, RVM, and Outdoor Channel.
About the ASC
The Asian Surfing Championships began in 2011 with the mission of growing the sport of surfing in South East Asia from the grassroots level by assisting each country in organizing professional surfing events that will develop the skills of their surfers in healthy competition as well as to draw attention to their area for the progression of surfing locally, nationally, and throughout the SEA area.
Organized surfing competitions have historically been the best medium for the development of surfers and for the sport of surfing, where learning how to compete fairly and to being disciplined in training and competition are key skills needed not only for surfing but also for life.
The ASC works with the local, national and multinational event sponsors and organizers to maximize the results of these competitive surfing events towards accomplishing the goals of sharing the sport of surfing and bringing positive economic, social, and environmental benefits to the people in these South East Asian countries.  
See more at http://www.asiansurfingtour.com
Like ASC on Facebook, www.facebook.com/asctour