BALI, INDONESIA – Billabong is proud to announce their alliance with K.I.S.S (Kecebong Indonesia Surf Series) unveiling their grommets freshly named event "Kecebong Indonesia Billabong Grommet Surf Series 2013". With the first event of the series commencing on May the 19th at Halfway, Kuta Beach – Bali.
"We are excited! Last year we managed the Magicwave Billabong contest but this year we have separated ourselves from Magicwave magazine, called ourselves KISS and plan to have an even better Surf Series. We are so happy to have Billabong on board again supporting us for our grommet events" said Timo, Manager of KISS.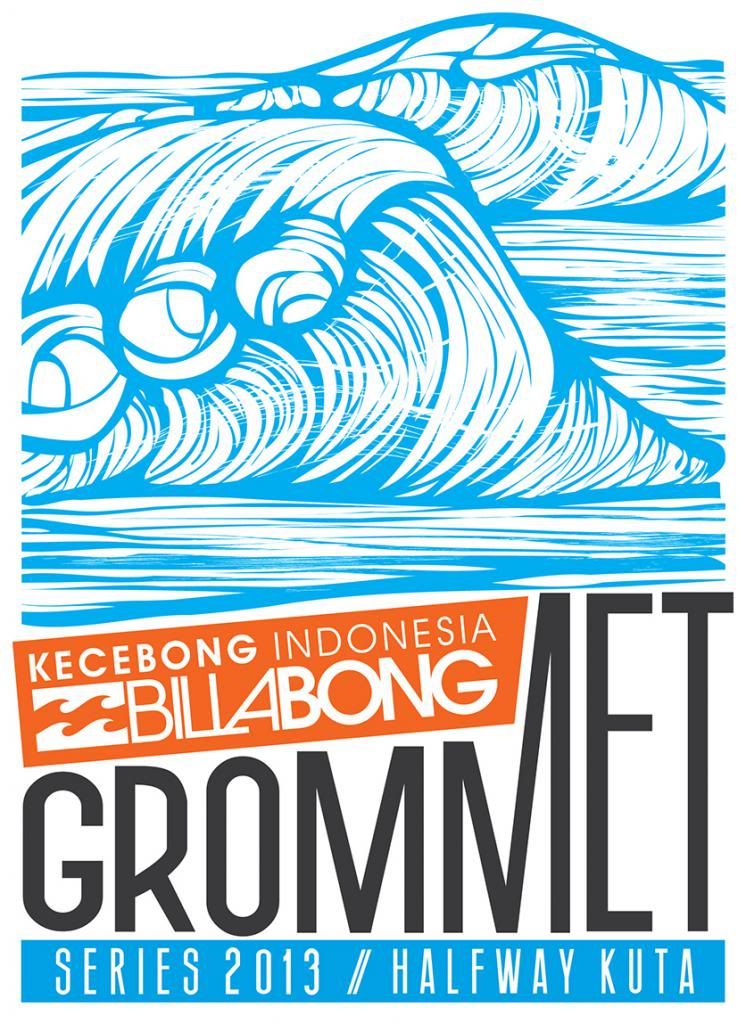 Kecebong Indonesia Billabong Grommet Surf Series is a surf championship for all the young talented surfers of this new blossoming generation. Conceived to give the kids an opportunity each month to practice their surfing and competing skills along with gaining the extra confidence one needs at an early age. This series is also the only event that features a Pushing Division for parents and toddlers to have fun with their surfing and family bond.
"Last year's series was a success so I believe this year will be better, It's a great day out at the beach with friends, family in a healthy pro-active environment," said Nadia Anderson Marketing Coordinator. "It's definitely a positive program that Billabong is proud to be a part of. We are also so proud of the grommets who continue to improve their skills each month."
Surfer Chickas' and Little Lads get ready to make a splash at Halfway Kuta Beach on these following dates:
19th May
16th June
21st July
11th August
22nd September
20th October
Visit www.billabong.com/asia and follow them on www.facebook.com/BillabongAsia and @billabongasia (Instagram) for more news and updates.
ABOUT KECEBONG INDONESIA SURF SERIES
KISS was conceived as a vehicle for Magicwave Magazine to be involved in running events, raising health and environmental awareness throughout Indonesian local communities.
ABOUT BILLABONG
Billabong was founded on the Gold Coast of Australia in 1973. Created for the simple purpose of providing boardriders with the most functional and high quality products available. Surfing and Billabong have been at the foundation of the "global boardsport movement", that today provides a dynamic platform of self-expression for the ever creative and rebellious youth. Billabong's focus and values remain firmly committed to the ongoing development of quality product, and the board sport channels of surfing, skateboarding, wakeboarding.