Admit it, you want to visit Siargao Island this 2015. O well, We've been there a couple of times and still way better than Boracay with less party island life and more serene local vibe feel plus the ever famous right hander barreling wave of Cloud 9 in General Luna.
The famous boarwalk at Cloud9 captured in its serene perfection.
Siargao island has much to offer. They have island hopping tours, motorcycle adventure tours and yes, don't miss the beautiful Sohoton Cove and swim with stingless jellyfish.
Sohoton Cove.
Okay enough of teasing you about Siargao and let's move on to your future home away from home. Your trip to this island will never be complete if you will not stay in this very cozy and friendly hotel located 10-15 minute away from Cloud 9. Kermit Surf and Dive Eco Camp in Siargao island is by far one of the most comfortable place to stay in the island. Good food and good vibes in one whole package.
We had a one on one chat with Kermit's owner Mr. Gianni Boy Grifoni during our stay in Kermit Surf and Dive Eco Camp.
MLOB: Hi Gianni!
Gianni: O, hello there!
MLOB: What gave you the inspiration to put up Kermit?
Gianni: Inspiration came from – I've always wanted to live in a place where I could surf and have a job; like  surfing a lifestyle and have a job on the side. And I arrive in the Philippines in 2006, just travelling around. I was in Bohol and I just ride [into a plane going] to Siargao, find out Siargao, and I said, "This is the place I want to live! And really can make my dream come true." And after I studied Marine Biology, I did a lot of things. By the end, I still think about that [Siargao]. At the end of 2011, I came back to Siargao, after working in Malapasco, and in Boracay as a Marine Biologist, I choose to save up and make my own resource – bought my own land, and tried to make my surfing my way of living.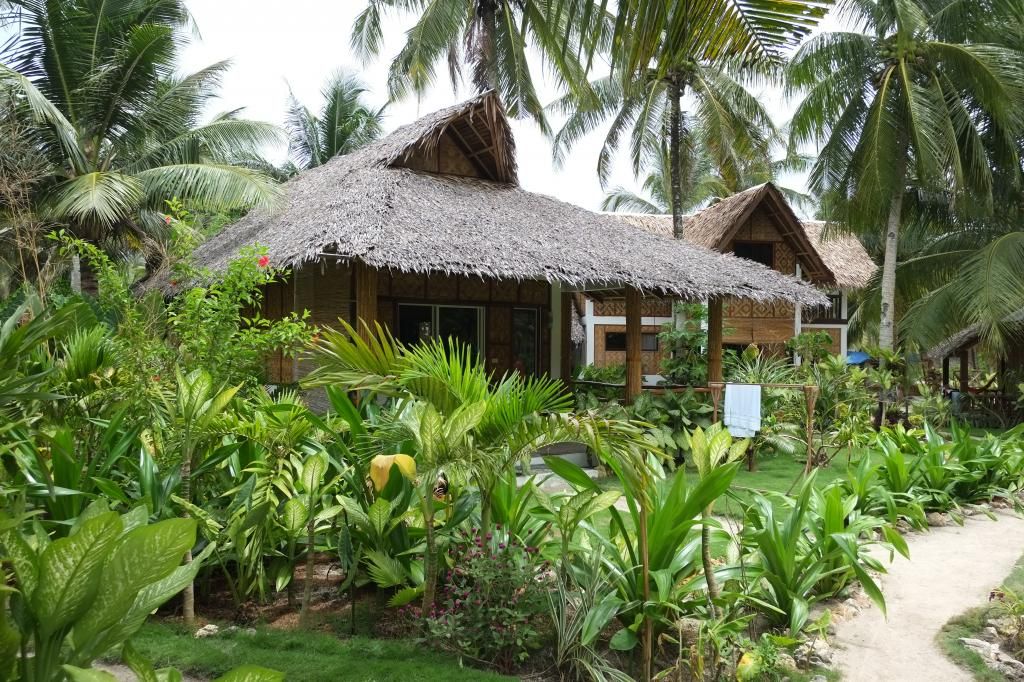 WATCH: Visit Siargao Island: Definitely It's More Fun in the Philippines
MLOB: Why did you choose the name Kermit?
Gianni: Why Kermit? I don't know. One, for the kermit the frog from the Muppet show! Then one, from the research I did in Hawaii, I called it Monsieur Kermit; where we put a "summer" in it, and check the swell condition, water temperature  and a lot of calamity in the water and tried to put together and found water conservation… I tried to help the municipality and the island for the environmental issues.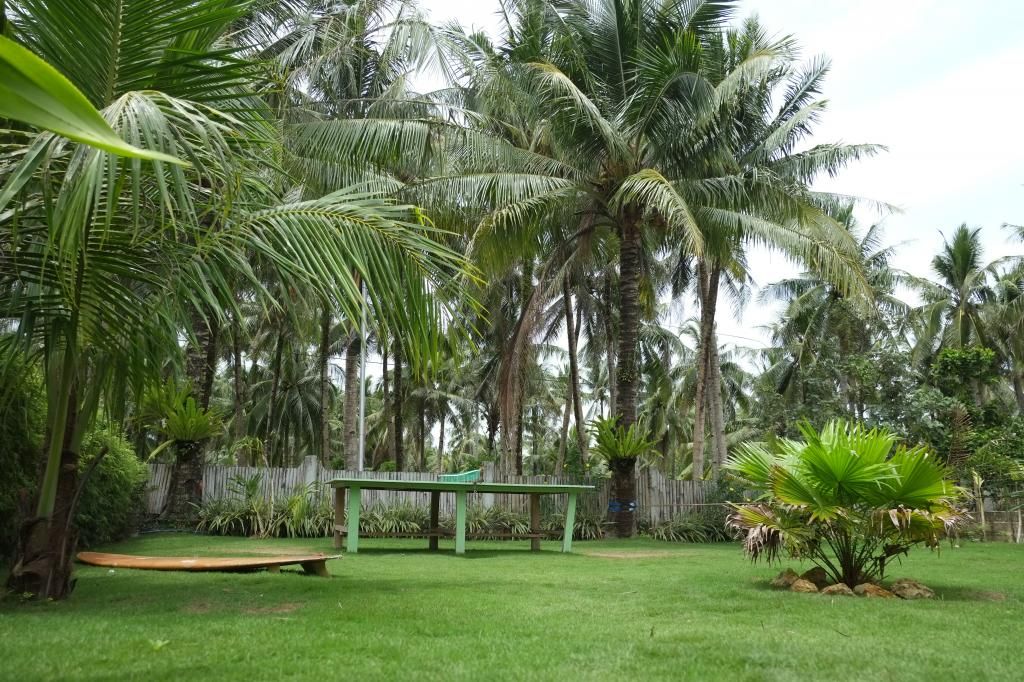 Good food cooked by Chef JP Anglo. We're lucky enough that he's staying at Kermit Siargao when we visited the island. Follow Chef JP @chefjayps
Eat, chat and make new friends at Kermit Siargao!
MLOB: Yeah? Nice! Lastly, what can you say about the Philippine surfing culture?
Gianni: It's good! I like Philippines! I love Filipinos for that, and the culture. I respect the Filipino culture because everybody – most of the people –  is smiling. It's the best, nice line up I've seen in my life! And it is good because it's still developing. And there is so many good talent that can be very good surfers but have to be discovered. I still see a lot of places to be discovered where you can find empty spot where nobody's around.
Gianni surfing Cloud9. Photo by Vaughn Hill
MLOB: And are you planning to put up another Kermit hotel in other surf spots?
Gianni: Yes, this is my plan! I have a couple of ideas. I'm trying to do a second one here in Siargao, and another in the north of Siargao. And maybe another one in the northern part – I'm exploring around now, and choose where to settle up and make sure it's not too much crowded.
MLOB: All right! That's it! Thank you Gianni!
Gianni: Thank you!
We're inviting everyone to visit and stay at Kermit Siargao if you're planning to have your vacation list for 2015.
About Kermit Siargao
Kermit Surf Resort and Camp is a the most cozy and affordable resort in General Luna, Siargao Island. It's emerging as one of the best place to stay in Siargao Island, due to his high standards but still very affordable prices.
Like Kermit Siargao on Facebook, https://www.facebook.com/kermitsurfanddivesiargao
For bookings and reservations visit http://www.kermitsiargao.com/ 
Also visit Kermit Siargao on TripAdvisor, CLICK HERE.