Check out Rayne team rider Alvaro Bajo as he takes on the world, skating on a perfect sunny day.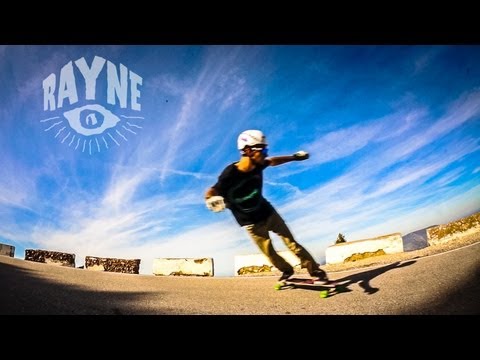 RIDER:
Alvaro Bajo
Rayne Avenger, Caliber 44, Cult Classic
FILM / EDIT:
Maria Romero / Alvaro Bajo.
SONG:
Wavves – Take On The World.
About Rayne Longboards:
At Rayne Longboards, they are committed to a single goal: to be the premium longboard maker, exceeding every expectation. They are the golden standard for professionals & amateurs worldwide.
Rayne Longboards is the world's premier longboard manufacturer. The business was founded in 2004 and is situated at the base of the beautiful North Shore mountains in an unsuspecting alley near the harbour at 167 B East 1st Street. Their products are wholly designed and manufactured in Canada based on cornerstones of Quality, Progression & Authenticity.
Rayne Longboards is exclusively distributed by Epic-Session Distribution in the Philippines.
Order your Rayne Longboards now! Visit their website, www.RayneLongboards.com
LIKE RAYNE ON FACEBOOK:
http://www.facebook.com/RayneLongboards
FOLLOW RAYNE ON TWITTER:
http://twitter.com/RayneLongboards