My Life on Board is thrilled to feature West Coastin'! As we continue to support Longboard Girls Crew's campaign in empowering girls to pursue their passion, the partnership between MLOB and LGC will continue to flourish as we strive to feature great videos and local talents of female riders across the world.
"The idea of West Coastin' came up one night in Amanda's apartment in Santa Monica when five girls (Amanda Powell, Marisa Nunez, Daisy Johannes, Ishtar Backlund and Pam Diaz) were about to all go separate ways after spending some amazing days skating together. The friendship and love for the sport that bonded them sparked their imaginations and inspired them to think of different ways to continue their adventure. What began as a pipe dream, became a master plan that they started executing immediately.
This first episode shows the girls first days on the road, visiting spots in Malibu and then Santa Barbara, meeting new and old friends. They captured the essence, the experiences, and images entirely by the girls themselves.
Witness the journey and all the adventures of  Ishtar, Pam, Amanda, Marisa & Daisy, girls with a common love for speed and adrenaline.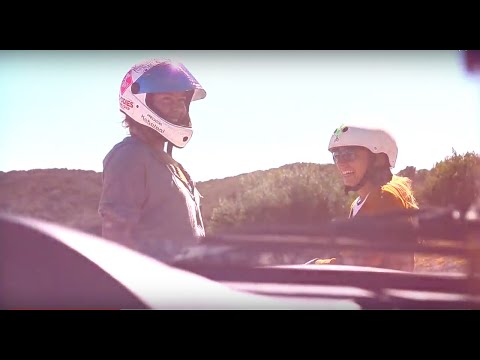 Music:
Promoe – Fit you haffi fit
Comfort fit – Elbow
Munno – Still
Filmed by: The girls
Edited by: Pam Díaz & La Isla
More info: http://longboardgirlscrew.com
Like Longboard Girls Crew on Facebook, facebook.com/longboardgc
Follow Longboard Girls Crew on Twitter @longboardgirls