The Broadway Bomb is an annual gathering of skateboarders across the US and other parts of the world. Thousands of push racers rallied in the streets of New York City to give awareness about skateboarding as an alternative form of transportation.
The 2012 Broadway Bomb will forever change the face of skateboarding in NYC. It's not just about waxed ledges and hand rails anymore, the NYPD now has 2,000 citizens wanting to push their skateboards across miles of the big apple!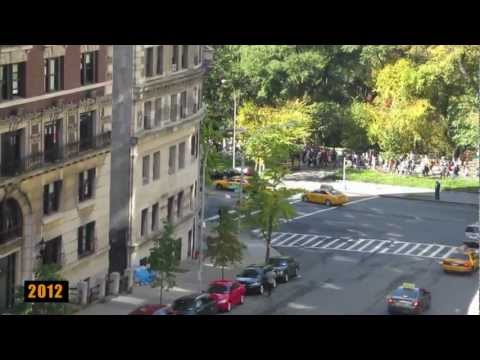 All in support of the fact that the skateboard truly is a viable and demanded form of alternative transportation. May the rest of the world know Push Culture is alive and well in New York City.
Music by Nyle of Nyle vs. the Naysayers http://www.nylevsthenaysayers.com
Special Thanks to:
Ian Mitchell at Almost Ordinary http://vimeo.com/channels/almostordinary
Cam Frazier http://goo.gl/xLdKs
Stas Bilyavskiy https://twitter.com/stasbphoto
David Ramirez http://goo.gl/A1sHn
Kai Monroe http://goo.gl/A3vq8
and Steve Kong for waking up and watching the news in the morning!
For more info on the Broadway Bomb check out Joe Goodman's documentary:
http://vimeo.com/21405702
For more Longboard News:
Subscribe to our Newsletter at http://eepurl.com/jnn7z
Subscribe to our channel at http://www.PushCultureNews.com
Follow us on Facebook at http://www.facebook.com/pushculture
Follow us on Twitter at http://www.twitter.com/pushculture
For the best in Longboarding News – Stay up to date so we can keep you informed!