Mati, Davao Oriental's pride Sonny Boy Bayogyog recently dominated the 6th Penang International Skimboarding Competition held in the beautiful island of Penang in Malaysia.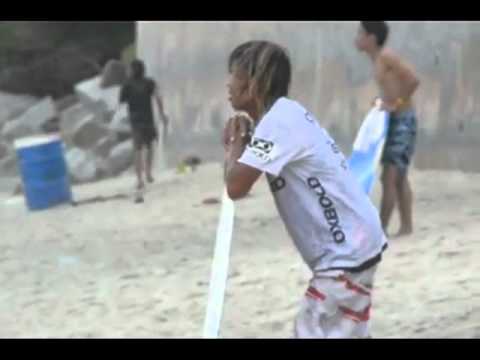 Sonny Boy Bayogyog, representing his home town, Mati, Davao Oriental made an astonishing victory over 2011 champion, DC skimboard athlete Arjun Jimenez from Cebu. This high flying local of Mati, Davao Oriental became popular in his skimboarding videos that's why skimboarding enthusiast in Penang anticipated the action of the 2012 international skimboard competition.
The Penang 6th international Skimboarding Competition is proudly presented by Quiksilver Malaysia and sponsored by Red Bull, DB Skimboards, Exile Skimboards, Oxbold, Naza Talyya Hotel, Bensatu and Media coverage by My Life on Board.