Free Energy Coop recently opened their flagship store in Cebu City. Free Energy Coop is an alliance of businesses, artists, athletes and conscious individuals supporting a local economic system directly benefiting a growing community that is committed to effectively spread the critical message of sustainability. It is an association of individuals and organizations dedicated to stopping the causes of global warming through the active production and distribution of quality products that can make the world a better place. Individuals who want to make a change make the basis for our membership.
This momentous milestone for the cooperative was indeed an overwhelming achievement for the people behind Free Energy and for those who support its cause.
A symbol of unity, the Free Energy Coop store is a great testimony of camaraderie and passion to pursue their vision. Photo courtesy of Emay Oler.
My Life on Board has been supporting the finest board riders of Free Energy Coop like Dandoy Tongco, Arjun Jimenez, the Ricablanca twins, Joseph "Epos" Falcone, the rest of Grupo Nopo and many upcoming riders since day one.
The Free Energy Coop Store is your onestop shop for your boardsports and outdoor needs, they have DWLE products like the DWLE Longboards, cocoon hammocks, DWLE bags, sandals, tees, etc, Loaded Longboards, Orangatang Wheels, Madrid Longboards, Venom wheels and bushings, Biltin bearings, Grupo Nopo and Dogcat tees, and soon the MLOB Classic Trucker hats.
Here's a video of the opening of the Free Energy Coop Store by Fab Romero of Local Locos Bxu.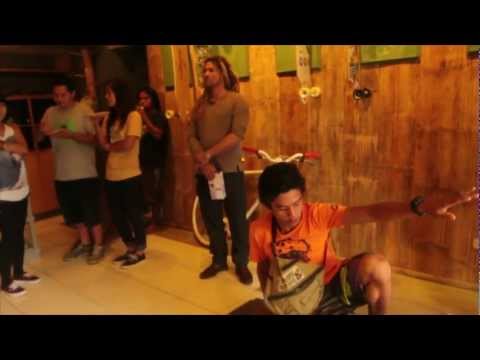 Free Energy Coop is located at Pueblo Aznar UNO Building, MJ. Cuenco Avenue, cor. Gen. Maxilom Avenue , 6000 Cebu City.
Like Free Energy Coop on Facebook, facebook.com/freeenergycoop
Follow them on twitter too! @Freeenergycoop