Style with Ease, Brian Bishop showed us how it's done! Doing a noseblunt slide variations and some steezy  early grab 360 over a fire hydrant, Brian Bishop is a truly remarkable freerider. Check out his new video done by Skate District Films.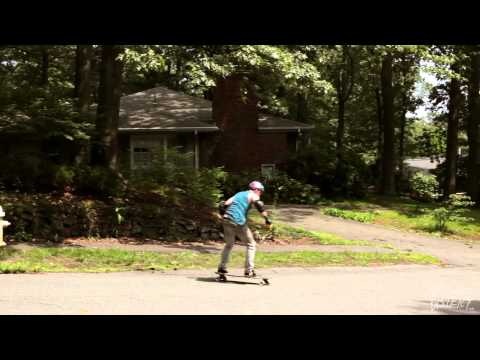 Brian Bishop shows you how to eats a sandwich.
Song: Pretty Lights vs Led Zeppelin
Set up: Apex 40 on Surf-rodz RKPs
Brian is sponsored by Original Skateboards, Surf-rodz, Bern Unlimited & Roots Lifestyles.
Visit Brian Bishop's website, www.brianbishoplongboard.com