July 12th, 2012 Padang Padang, Bali — The 32 surfers invited to compete in the 2012 Rip Curl Cup Invitational at Padang Padang will gather at Bali's most revered wave this weekend for the event's opening ceremony.
Among the international surf stars receiving one of the coveted Padang Cup invites are Chris Ward (USA), Jamie O'Brien (Hawaii), Anthony Walsh (Australia) and Dean Morrison (Australia). Among the 16 Indonesian surfers invited are defending champion Lee Wilson, Garut Widiarta, and legendary Balinese surfer Rizal Tanjung.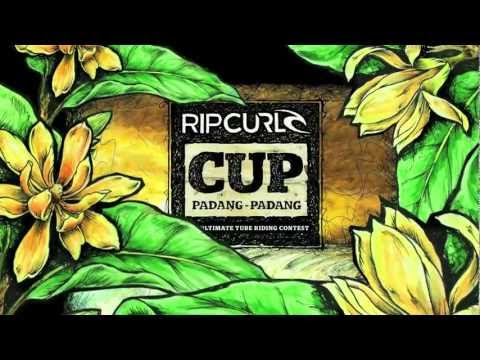 July 17th, 2012. Uluwatu, Bali, Indonesia — Any doubts about who sits atop the pecking order at Uluwatu were put to rest on Tuesday when local legends Made Lana and Wayan Gobleg overpowered a field of much younger adversaries to take the top two spots in the trials of the 2012 Rip Curl Cup Padang Padang Invitational.
Line Up at Uluwatu. Photo by Mick Curley
As the top two finishers in the Bukit Trials, Lana and Gobleg earned wildcard berths into the main event and the chance to compete for $10,000 in prize money. They will join 30 of the world's best tube riders at Padang Padang when an ideal swell prompts contest directors to run the 2012 Rip Curl Cup, any day between now and August 26th.
About the Rip Curl Cup 
Now in its ninth year, the Rip Curl Cup Invitational at Padang Padang is Indonesia's longest-running surfing competition and the only ISC tour event featuring top international surfers alongside Indonesia's best. The field of 32 surfers is split equally between 16 of Indonesia's all-time greatest and 16 of the world's best barrel riders. This invitational format, along with the allure of the wave at Padang and a $10,000 prize purse, makes the Rip Curl Cup the most anticipated event of the Indonesian surf season.
For 2012, Rip Curl has extended the event waiting period to a grand total of six weeks to ensure catching an epic swell for the "one-day, one-swell" event. This year's window will run from July 15th through Aug. 26th and the contest will be run entirely on the chosen day. When contest directors see an ideal "Padang swell" in the forecast, they will give the green light and the 32 competitors will have 24 hours to make it to Bali's Bukit Peninsula.