Finals of the Maryhill Festival of Speed brought to you by the leading news authority in the world of downhill skateboarding, Pushculture.com.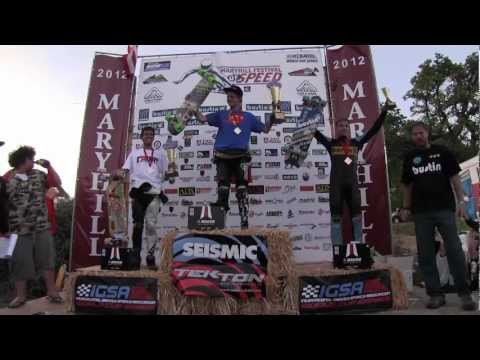 This is what you have been waiting for, the finals of the 2012 Maryhill Festival of Speed! The best in the world on the most beautiful course in the world. PCN is the only place you can see the FULL FINALS RUN of Switzer, Dalua, Tongue, Billy Bones, Maytum and K-Rimes battling it out for the crown. Juniors and women's highlights also included.
For more Longboard News:
Subscribe to our Newsletter at http://eepurl.com/jnn7z
Subscribe to our channel at http://www.PushCultureNews.com
Follow us on Facebook at http://www.facebook.com/pushculture
Follow us on Twitter at http://www.twitter.com/pushculture
For the best in Longboarding News – Stay up to date so we can keep you informed!