Filipina surf charger and Aloha Boardsports surf rider Nilve Blancada dominated the Women's Division of Quiksilver Open West Java 2012. Her shear determination and unwavering surf talent gave her an outstanding performance in this event.
Nilve Blancada, a local surfer athlete from Siargao has placed the Philippines into the surfing world by winning the women's division of Quiksilver Open West Java 2012, proving that Filipino surfers has what it takes to compete in the international surfing scene.  
The winning smile of Nilve Blancada
(Excerpt from official press release of ISC Tour) The Philippines can be very proud of the performance put up by Nilbie Blancada in the Women's Division, which had a truly international final with women from Indonesia, Taiwan, and Australia in addition to the Philippines.  Nilbe, who hails from Siargao Island and calls the world famous wave of Cloud Nine her home break, charged the Cimaja waves, big or small, without a hint of hesitation, clearly dominating each heat and the final.  "I'm so happy to win, and happy to be here in Indonesia to surf.  It's the first time I've been out of the Philippines so it's a little different for me, but it's nice to be here and meet new people, and surf Indonesia waves," she said.
Famous Filipino surfer Luke Landrigan took 2nd place in the longboard Division. He came head to head with Indonesia's top longboard surfer Arip "Mencos" Hidayat.
Here's the Day 3 highlights of the Quiksilver Open West Java 2012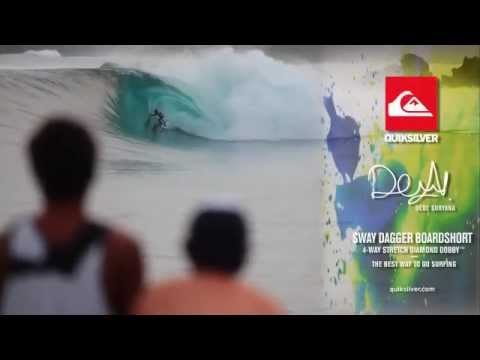 Photos courtesy of Coca-Cola ISC Tour