Filmed by Mr. Harold Crisostomo and edited by Mr. Fab Romero of Local Locos, both riding for The United Skate Shop, the 2nd leg of the 3rd Visayan Longboarding Trilogy in Boljoon, Cebu is one of the most intense race course during the event.
A two man heat race, with the popular right hairpin, the race gave an overwhelming experience to all the racers. Patrick Switzer and Gerard Cancio, both riding for Rayne Longboards came head to head into the finals. Then again, Patrick Switzer overtakes Gerard Cancio few meters away from the finish line making Patrick Switzer the stand out winner of this race.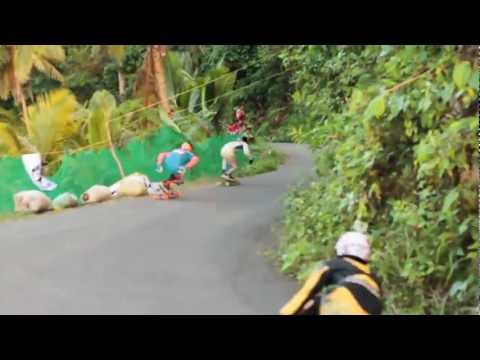 An in depth look of what happened on the 2nd Leg of the VLT 2012, as real as it gets . Filmed and Edited by Team United. watch and enjoy!