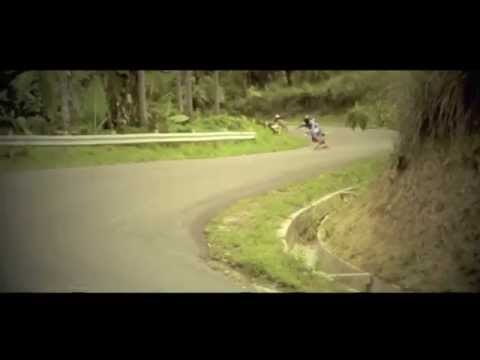 The Visayan Longboarding Trilogy is a celebration and gathering of all free spirited people who loves the thrill and action of the world's fastest growing boardsports, longboarding.
After ten days of longboard downhill speed action, it goes down to three episodes. Here's the first episode of the 3rd Visayan Longboarding Trilogy by My life on Board and Tonyo Productions.
The mountains of Dumanjug is the 1st stop of the 3rd Visayan Trilogy. This treacherous yet exciting downhill race course, comprises of 19 turns with 2 technical hairpins, 1st is from the starting line, and the 2nd is few meters away from the finish line. This downhill race course is the most challenging race course in the entire VLT. Once you crashed hard into the pavement, you'll miss the 2nd and 3rd leg of the race.